Spinal Decompression was designed by a specialized team of engineers to meet the needs of today's patient, offering physicians the clinical outcome they desire and patients the quality of life they deserve. With our focus on innovation, we are committed to utilizing the latest cutting-edge technology to improve the quality of life for those suffering from herniated discs, degenerative disc disease and other back ailments. The NEW Treatment for Low Back Pain...Spinal Decompression
The Henry Chiropractic Clinic, LLC offers the latest cutting edge technology in the non-surgical treatment of serious chronic lower back pain and sciatica. Our commitment to offering the highest quality of care resulted in the addition of the FDA cleared Spinal Decompression technology for the treatment of back pain due to:
Back Pain
Sciatica
Herniated and/or bulging discs
Degenerative disc disease
A relapse or failure following surgery
Spinal Stenosis
In the past, a patient suffering from disc problems usually was given pain medications, instructed to refrain from physical activities, referred for Physical Rehabilitation, and when they weren't progressing they were sent for spinal surgery. Conservative chiropractic care proved very helpful in many cases, yet there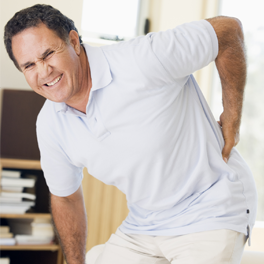 have been some cases whensurgery seemed to be the only other option... until now.
Today, you don't have to live with that pain anymore. Thanks to the concerted efforts of a team of top physicians and medical engineers, Spinal Decompressionwas developed to effectively treat lower back pain and sciatica resulting from herniated or deteriorated discs. Spinal Decompression not only significantly reduces back pain in many patients, but also enables the majority of patients to return to more active lifestyles.





Does Spinal Decompression really work?
Spinal Decompression has been proven effective in relieving the pain associated with bulging and herniated discs, degenerative disc disease, sciatica, and even relapse or failed back surgery. Since its release, clinical studies have revealed an amazing success rate in treating lumbar disc related problems with Spinal Decompression.
How does it work?
Spinal Decompression uses state of the art technology to apply a distraction force to relieve nerve compression often associated with low back pain and sciatica.
How do I get started?
Contact our office at (888) 988-7797 to schedule an initial consultation with one of our Doctors to determine if you are a candidate for care with Spinal Decompression. After carefully studying your case history and exam findings, We will sit down and explain his recommended plan of action for you. After answering any questions you may have about the recommended plan, you may begin your care with Spinal Decompression.
What is Non-Surgical Spinal Decompression?
Spinal Decompression is a relatively new, non-invasive therapy that can help to significantly reduce or eliminate chronic lower back pain or neck pain. Decompression is computerized and has an actuator, uses alternate high and low tensions, helps maintain a lordosis during therapy, and has a variable angle intended to target the specific injured level of the spine. The goal of decompression is achieved by distracting the spine without muscular contraction. This has been shown to create a negative pressure inside the disc, encouraging the disc to absorb water, oxygen and nutrients, reducing bulging or herniation and increasing disc height.
The average number of treatments is 20 over the course of 4-8 weeks, and each treatment takes about a half hour, but everyone is different, so it is best to schedule a consultation to find out if you are a candidate.
Clinical studies have found a high success rate and there is generally no pain or discomfort during treatment although some patients may experience mild soreness after the treatment, similar to the feeling after starting a new exercise program. The therapy is so relaxing that many patients fall asleep on the table.
Devices target the specific, damaged level of your spine and promotes the re-hydration and healing of the intervertebral discs. In other words: You lay on the device and it applies a slow and gentle pressure to the specific area of your spine affected, taking pressure off compressed discs and freeing up pinched or irritated nerves. Decompression can help alleviate: facet syndrome, degenerative disc disease, sciatica, disc bulges, disc herniations, chronic lower back or neck pain, and some cases of post-surgical pain. You will need to be evaluated to determine if this therapy is an option for your condition, as not all patients are candidates for this therapy. The doctor will perform an evaluation, will answer all your questions and review treatment options that can help your condition.
Cost varies, depending on your specific needs. Please bring any imaging reports or CD/DVD/film (X-rays, CT, or MRI) that you may have to your appointment, along with any insurance information.
How much of your care will be covered by depends on the help you need and the type of insurance you have. Some insurances cover this procedure while others do not. As it is a relatively new therapy, some insurances label decompression "experimental and investigational". Decompression Therapy at our office is part of a multimodal treatment plan that also includes spinal manipulation, cold laser, cryotherapy, and exercise / rehabilitation to strengthen core muscles and improve spinal stability. Every patient is unique so the treatment plan is customized to each patient's needs and preferences.
Q: How do I know that this treatment will work for me?
A: On your initial visit, the doctor will do a thorough consultation, during which he'll ask you questions about your symptoms and history and review any prior imaging. This will enable him to make a better educated decision on which treatment options are most likely to help you.
---
Q: How soon will I see the results?
A: Although this can vary from patient to patient, most individuals begin to feel results within two weeks of treatment.
---
Q: How long does the treatment take?
A: Because each treatment plan caters to patients' individual situations and needs, this answer varies. However, we are committed to accommodating our patients' busy schedules and will work with you to develop a plan that will not only result in a quick recovery, but will work within your limitations. Once the doctor makes an evaluation of your condition, he will be able to better answer this for you. Most patients complete their treatment plan within 6 to 8 weeks.
---
Q: Can I return to work after spinal decompression treatment?
A: In most cases, yes. Each session usually leaves you feeling better than when you walked through the door. Many patients receive treatments during office breaks, including lunch breaks from work, and return immediately after. It really depends on how you are feeling and what the doctor has discussed with you on your initial visit. It also depends on whether your occupation is physically strenuous.
---
Q: Will my insurance cover non-surgical spinal decompression?
A: Some insurances do cover non-surgical spinal decompression while others do not. This is because decompression represents a new technology and Medicare and health insurers consider it "investigational or experimental" even though it is FDA cleared and supported by evidence. If decompression is not covered then insurance may still pay for other services that are part of the treatment program. You will be provided with an estimate of the out-of-pocket cost after the doctor reviews your case and insurance benefits are checked. Personal injury (auto accidents) and worker's compensation generally do cover decompression treatment.
---
Q: How much will these spinal decompression treatments cost me?
A: Because each case is unique, there is no set cost for a treatment plan. At your initial visit, the doctor will conduct an evaluation of your case and will be able to give you a better idea of the cost associated with the treatments you need. Decompression, like other chiropractic services, is generally cost-effective. The total cost for a full treatment regimen is typically much less than your co-pay for surgery. We do offer savings for prepaying. Financing is available.
---
Q: What if I am still experiencing pain when my treatment plan ends?
A: There are many levels of pain. Most patients are pleased with the results after completing their treatment plans. If the treatments don't seem to be working, evaluation conducted by the doctor allows the treatment to be tweaked immediately rather than trying to fix the problem after the treatments have ended. Dr. Henry generally recommends decompression for patients with chronic or more serious conditions (for example, patients who have already tried chiropractic adjustments, medications, physical therapy, and injections without significant symptom improvement). When dealing with more serious neck and back problems it is common to have recurrences no matter what the treatment. Studies have found that most patients experience at least 50% pain reduction with decompression therapy, long-term outcomes are good, and there is a high level of patient satisfaction.
---
Q: Will I need future follow ups?
Most patients with serious neck or back problems will have periodic flare ups in the future no matter what treatment is done. It is not always possible to eliminate pain but we will do our best to minimize your pain and improve your function. Once you have completed your decompression plan, periodic maintanence care is recommended. Like changing your oil or rotating your tires helps keep your car in good shape, maintenance care for the spine helps prevent future episodes of pain and disability.
---
Q: Is the treatment painful?
A: Many patients use their treatment time as naptime! It is possible to experience some soreness, similar to exercise, but most patients find the therapy pleasant and relaxing and leave the office feeling better. If you do experience discomfort, let your doctor know. Ice and cold laser may be applied after decompression therapy to get reduction of pain and inflammation.
---
Q: Why should I consider spinal decompression rather than simply undergoing surgery?
A: For a few patients, surgery is the only option. This may be true for patients who have chronic intolerable pain despite conservative treatment, for those with progressive loss of nerve function or for patients who lose control of the bladder or bowels (a surgical emergency). Most patients have an opportunity to try nonsurgical decompression first. Not only is surgery much more expensive than spinal decompression treatments, it is more invasive and very risky. Opting to try a non-surgical procedure will allow you to determine if you can avoid this cost and risk.
---
Q: Are there contraindications to spinal decompression?
A: The doctor will screen you for "red flags" for serious back pain. Patients who have surgical fusion with hardware or other pathology in the area to be treated may not be candidates for decompression. It may be possible to modify the treatment plan to try to help you. Dr. Henry will refer you to a neurosurgeon, orthopedic surgeon or pain management if he feels it is in your best interest.
---
How can I find out if I'm a candidate for decompression?
First, we need to schedule your initial evaluation.
Call our office at (888) 988-7797 .
---